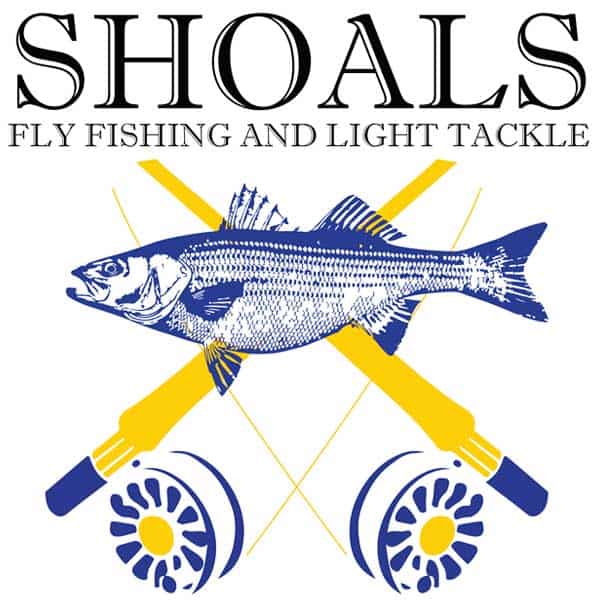 Shoals Fly Fishing and Light Tackle – Fly Fishing Guide Portsmouth NH
Experience the Finest Charter Light Tackle and Fly Fishing in Portsmouth Harbor and along the New Hampshire and Maine Coast. With Captain Peter Whelan at the helm, you can catch Striped Bass, Bluefish and Bluefin Tuna on a boat that is perfectly suited for this rugged and scenic New England Coastline.  With over fifteen years of experience in these very waters, the big bass can't hide from me, I'm on the water every day and have the fishery dialed in. 
Shoals Fly Fishing and Light Tackle is the original Portsmouth, NH-based outfitter. Our guided charters fly fishing the New Hampshire and Maine Coast have been going strong since 2003, with most trips booked well in advance of the season. This is serious fishing for newbies and die-hards alike. We cover all of the prettiest inland bays and roiling waters of the Atlantic Ocean with home turf on both New Hampshire and Maine Coast: Portsmouth Harbor, Great Bay, Little Harbor in NH and the Piscataqua, York, Kittery, & Kennebunk areas of Maine. We even fish the fabled waters outside the Nubble Lighthouse, one of the icons of Maine and a hideout for big bass.
Shoals Fly Fishing also caters to non fly-fishermen, families, and beginners. We offer guided light tackle and live bait fishing opportunities for Striped Bass, Bluefish, and Tuna in the nearshore waters off the coast of Maine and New Hampshire.
Peter Whelan
Captain, Miss Jodine
Captain Whelan is a Portsmouth New Hampshire Original and the Seacoast's Premier Fly Fishing and Light Tackle Charter Fishing Boat – as he has been for the past 15+ years. When experience matters, choose a Captain that knows the water, the fish, and the fishery – inside and out.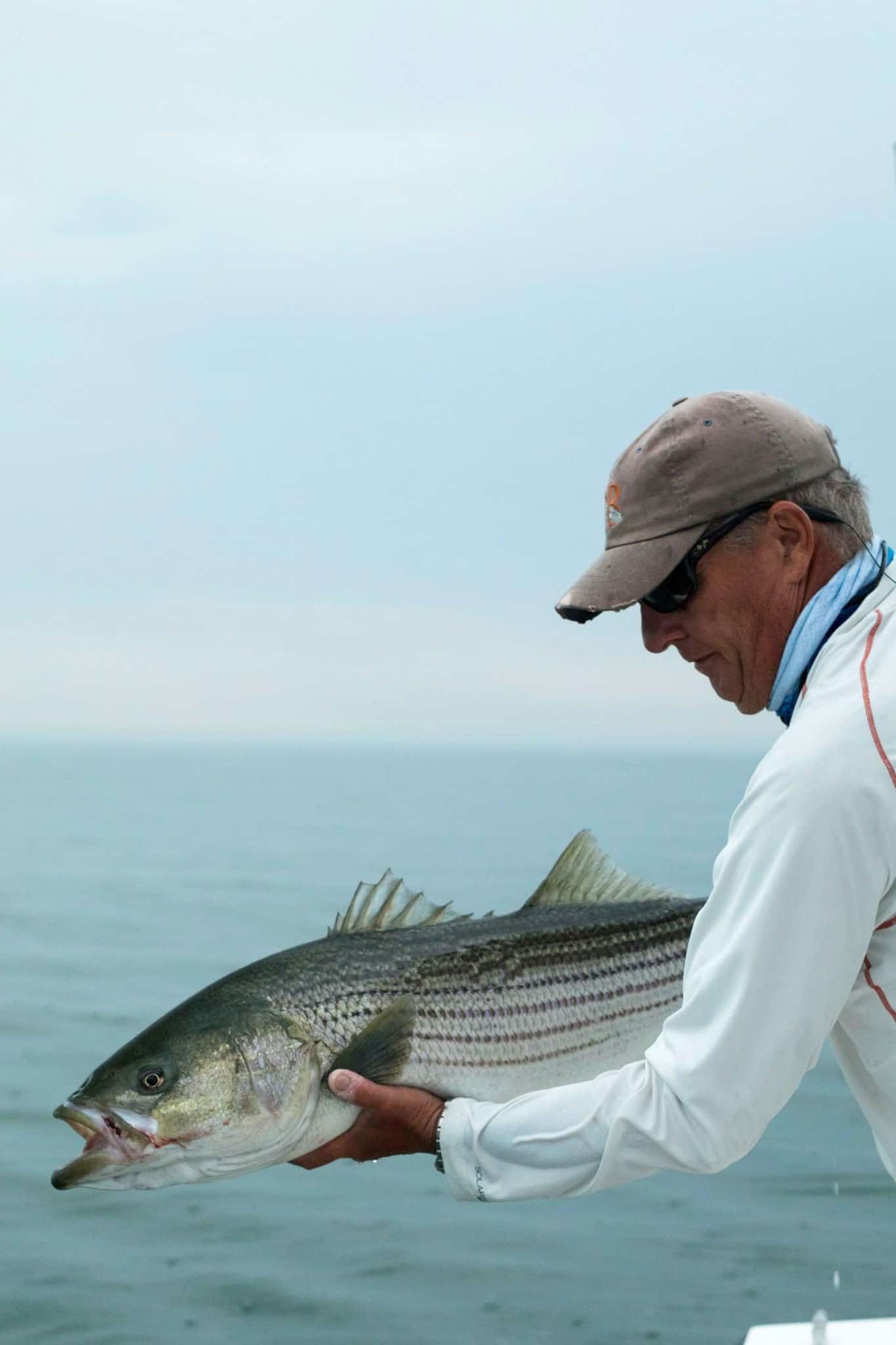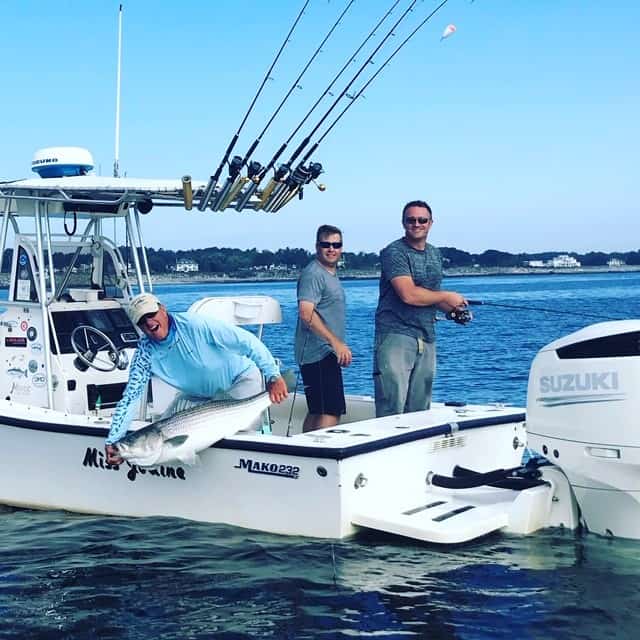 Miss Jodine
Capt. Peter Whelan, Docked in Little Harbor
New Castle, New Hampshire
The New England coastline and estuary supports a wide range of species including Striped Bass, Bluefish, Mackerel and the highly sought after schoolie Bluefin Tuna. There are many miles of tidal rips, shallows, beaches, sandy flats and rocky coastlines which provide many angling opportunities for light tackle fishing. I fish the historic coastline home to many lighthouses, colonial forts, and scenic 18th-century homes including the picturesque Nubble Lighthouse, a well-known hideout for striped bass.
We fish aboard the Miss Jodine a 23 foot Mako customized for fly and light tackle angling with a four-stroke 225HP Yamaha outboard. I have the ability to fish the shallow inshore areas along with offshore areas with this versatile yet comfortable boat.
Fair warning, the boat is typically booked during New England's short and sweet prime fishing season, so advanced reservations are highly recommended. While we do our best to respond in a timely fashion to inquiries, when we are on the water – we are fishing. And when we're fishing, we fish hard, seven days a week.
We look forward to hearing from you.
Tight Lines.

100 Gates Street
Portsmouth, New Hampshire 03801